Obtaining Turkish citizenship in return for buying a property – statistics
Obtaining Turkish citizenship in return for buying a property – statistics
The number of persons who obtained a real estate conformity document from 2017 until the beginning of 2020 reached about 6 thousand and 694 foreign citizens, and the aforementioned conformity document is the first stage from which the journey to obtain Turkish citizenship in exchange for real estate ownership in Turkey begins.
The statistics indicated large numbers of investors who acquired Turkish citizenship through their successful investment in the real estate field, and with really simple procedures, the stage of obtaining citizenship after owning the property did not exceed 90 days in most cases.
Because of the importance of this matter, we address some points that outline the topic, and answer the most important questions and inquiries that are frequently discussed and methods by those interested in this regard.
What is the naturalization law in Turkey?
It is the law issued on 02/11/2010 No. 139/2010, and its amendments issued in 2018 No. 5901, according to which the granting of Turkish citizenship to those who invest in Turkey in one of the types of investment, which includes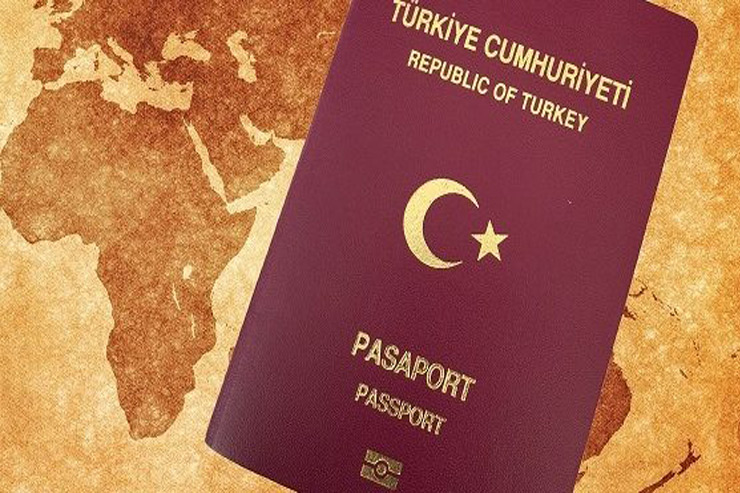 Real estate ownership: By owning a real estate in Turkey with a minimum value of $ 250,000, provided that the property is not sold for a period of three years.
Bank Deposit: By depositing the equivalent of a minimum of $ 500,000 in a Turkish bank for a period of three years.
Recruiting Turkish citizens: by employing at least 50 Turks.
Purchase of government bonds: with a minimum of $ 500,000
The advantages of Turkish citizenship
Turkish citizenship enjoys a good global status, as the Turkish passport is ranked between 36 and 39 in the world, and until the beginning of 2020, the Turkish passport ranked 121 points on the travel index without a visa, where the holder can enter more than 72 countries without obtaining an entry visa in advance ( Visa), 42 countries grant Turkish citizens a visa upon arrival, and 7 countries grant an electronic entry visa that is obtained via the Internet.
There are also many advantages of Turkish citizenship that people rarely notice, the most important of which are: the possibility of obtaining an E2-class American investor visa, which is usually given for two years to investors coming to America from some countries with which it is bound by friendship, trade or navigation treaties, including Turkey .
Among the most important countries that a Turkish passport allows entry to without a visa: Qatar, Japan, South Korea, Malaysia, Singapore, Hong Kong, Indonesia, Brazil, Argentina, Belarus, Bosnia and Herzegovina, the Sultanate of Brunei, Chile, Georgia, Serbia, and South Africa , Thailand, Northern Cyprus, Ukraine, and many other countries.
Among the most important countries that allow entry to it with an immediate visa issued upon arrival: Kuwait, Bahrain, Lebanon, and most of Africa.
It is also possible to enter more than 7 countries with an electronic visa issued via the Internet, including: Australia and the Sultanate of Oman.
Not to mention Turkey's numerous commercial treaties that bind it to the European Union countries and facilitate the entry of Turks into their countries, with the possibility of Turkey joining the European Union countries, which is being discussed from time to time, with the aim of opening the doors of Europe to Turkish passport holders. It is possible that these negotiations will result in granting the right to enter Europe without a visa to holders of a Turkish passport in the future.
What are the ways to obtain Turkish citizenship?
In general, Turkish citizenship and the Turkish passport can be obtained in a number of ways, some of which fall under the investment clause, some of which fall under the descent clause, in addition to other cases in which Turkish citizenship is acquired.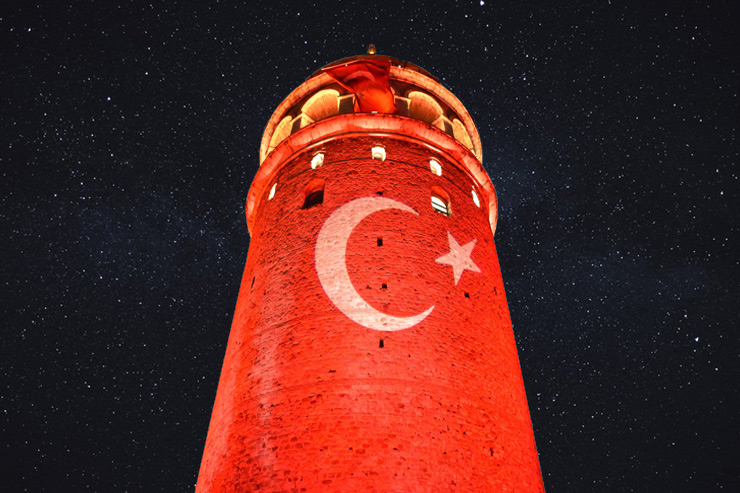 1. Obtaining Turkish citizenship through investment
They include:
Real estate ownership: with a value of more than 250 thousand US dollars, provided that the property is not sold for 3 years.
Financial Deposit: By depositing 500 thousand US dollars in a Turkish bank for a period of 3 years.
Invest in Turkey: with a capital of not less than 500 thousand US dollars.
Employing 50 Turkish citizenship employees.
2. Obtaining Turkish citizenship through marriage or descent
Marriage to a Turkish person: The stability of marriage for a period of 3 years.
Proving the lineage of Turkish origins: by proving the lineage through an Ottoman document, for example, or an approved evidence.
Adoption: If a child under the legal age is adopted by a Turkish citizen.
3. Other cases of obtaining Turkish citizenship
Residence in Turkey: with a work permit for 5 years
Exceptional citizenship: which is usually granted to specific people, such as those with competencies, coming to Turkey and residing in Turkey.